The European Commission has decided to extend this service(OLS-Online Linguistic Courses) to the benefit of some 100,000 refugees over three years on a voluntary basis and at no cost to them.
The aim of the program
Providing an opportunity for refugees to acquire skills to test and language courses on a voluntary basis to facilitate their integration in the Education and Training Systems in Europe.

Municipality of Piraeus

Teaching languages
The Erasmus + with OLS platform offers online language courses in English, French, German, Greek, Spanish, French, Italian, Dutch, Polish, Portuguese and Swedish.

Procedure
The OLS can be used at any time from a computer, tablet or smartphone connected to the internet. The Academic Foundation is responsible for the provision of permits for language courses and assessments (tests) to refugees.

The University of Piraeus in this initiative collaborates with the Municipality of Piraeus and the NGO Organization Earth. The role of the University is:

- The disposal of an Info Point, a specific time which will enable refugees to make use of the H / PC.
- Educating OPERATORS who are volunteers of the Municipality of Piraeus, the Piraeus University and the NGO ORGANISATION EARTH on how to inform and educate refugees.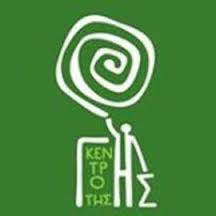 NGO"Organization Earth"

For more information: http://erasmusplusols.eu/ols4refugees/
If you are interested in helping as a volunteer operator, please contact: and
and as well as by phone : (0030)210414-2245-2248-2170

And also you can look through the guides:
Short Presentation for the program "OLS for Refugees"
Refugee Registration Guide (it will be translated to Arabic and Farsi)
Short Operator Guide