We accept incoming students for traineeships all year. In our University you can work on specific projects with a member of our Acedemic Personnel or join one of our Administrative Offices.

For incoming students for Erasmus+ Placement in our University, you have to send:
1. Your CV
2. A proposed Learning Agreement for Trainership
3. A motivation letter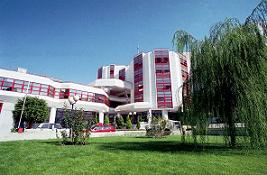 Here you can find information about life in Piraeus and about your Erasmus in the University of Piraeus.
Contact information of the Academic Coordinators of the Departments.
Documents needed after the acceptance:
- Photocopy of your ID or Passport
- Private Health Insurance and Public Liability Insurance
- Learning Agreement for Traineeship signed by your Home University

- Application Form
- 2 Photos to be used for your ID and Restaurant Card
For a placement position in the Laboratory of Turkish and Eurasian Studies of the Department of International and European Studies of the University of Piraeus, please consult the form.