"Dear Students,
Welcome to the University of Piraeus! We are delighted to be your host Institution for your Erasmus Experience!"
You are kindly requested to send your documents by email to the email address: before the deadlines:
For spring semester the 15th of December
For winter semester the 15th of June
Check out the Academic Calendar for the 2017-2018 Academic year!
Make sure you have downloaded the Checklist of Documents needed for your Erasmus in our University!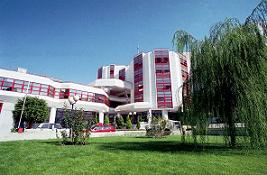 Here you can find information about life in Piraeus and about your Erasmus in the University of Piraeus.
Contact Information of the Academic Coordinators of the Departments.
New Announcement (18.09.2015) about ModernGreek lessons for Erasmus students.
You can also contact Erasmus Student Network in the University of Piraeus (ESN UniPi) at:
Website: http://unipi.esngreece.gr/
Facebook Page: ESN UniPi
Necessary documents:

5. Learning Agreements
5.1. For the Business Administration department
5.2. For the European and International Studies department
5.3. For the Maritime Studies department
5.4. For the Economics department
5.5. For the Banking and Financial Management department
5.6. For the Statistics and Insurance Science department
5.7. For the Industrial Management and Technology department
5.8. For the Informatics department
5.9. For the Digital Science department
6. Learning Agreement During the Mobility
7. Learning Agreement After the Mobility
8. Offered Courses per Department
8.1. Department of Economics http://www.unipi.gr/unipi/en/oik-spoudes-en/oik-erasmus-en.html
8.2. Department of Digital Systems http://www.ds.unipi.gr/en/category/courses/1st-semester/
8.3. Department of Industrial Management and Technology http://www.tex.unipi.gr/en/undergraduate.htm
8.4. Department of Statistics and Insurance Science Document
8.5. Department of Informatics http://www.cs.unipi.gr/index.php?option=com_k2&view=item&layout=item&id=347&Itemid=713&lang=en
8.6. Department of Banking & Financial Management
8.7. Department of Business Administration Document
8.8. Department of International and European Studies Document
8.9. Department of Maritime Studies Document
9. List of Professors per Department
9.1. Department of Economics http://www.unipi.gr/unipi/en/oik-dunamiko-en/oik-dep-all-en.html
9.2. Department of Digital Systems http://www.unipi.gr/unipi/en/ted-dep-all-en.html
9.3. Department of Industrial Management and Technology http://www.unipi.gr/unipi/en/tex-dep-all-en.html
9.4. Department of Statistics and Insurance Science http://www.unipi.gr/unipi/en/staff/sta-dep-all-en.html
9.5. Department of Informatics http://www.unipi.gr/unipi/en/cs-dep-all-en.html
9.6. Department of Banking & Financial Management http://www.unipi.gr/unipi/en/xrh-staff/xrh-dep-all-en.html
9.7. Department of Business Administration http://www.unipi.gr/unipi/en/ode-dep-all-en.html
9.8. Department of International and European Studies http://www.unipi.gr/unipi/en/des-dep-all-en.html
9.9. Department of Maritime Studies http://www.unipi.gr/unipi/en/naf-dep-all-en.html
10. Institutional Grading System
| | | |
| --- | --- | --- |
| A | Excellent | 10- 8,5 |
| B | Very Good | 8,49-6,50 |
| C | Good | 6,49-5 |
| D | Fail | 4,90-0 |